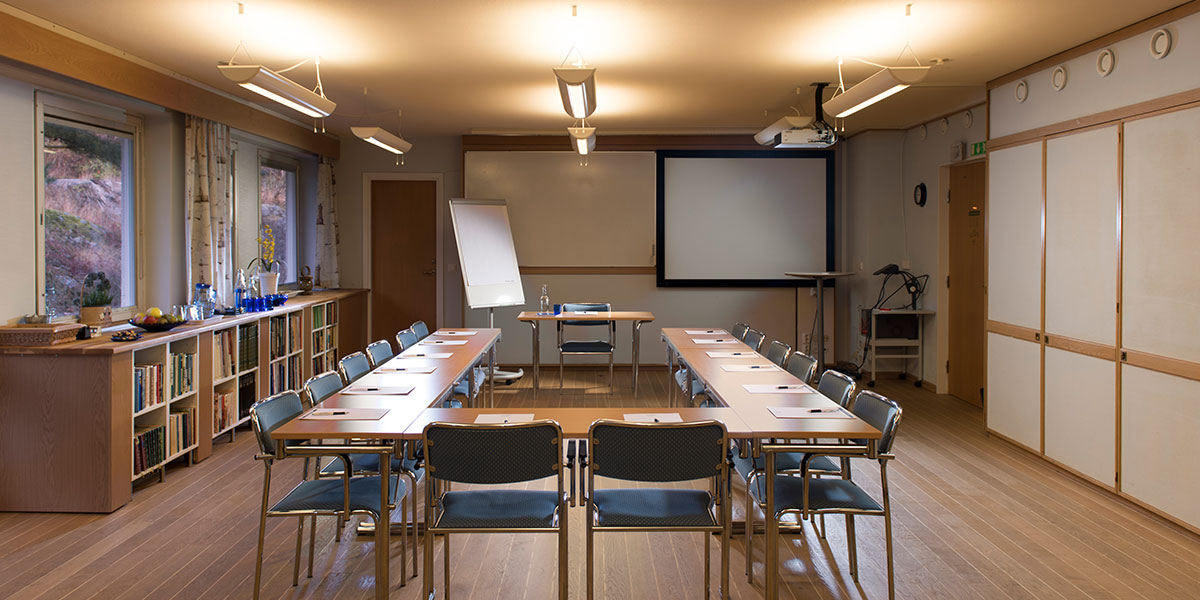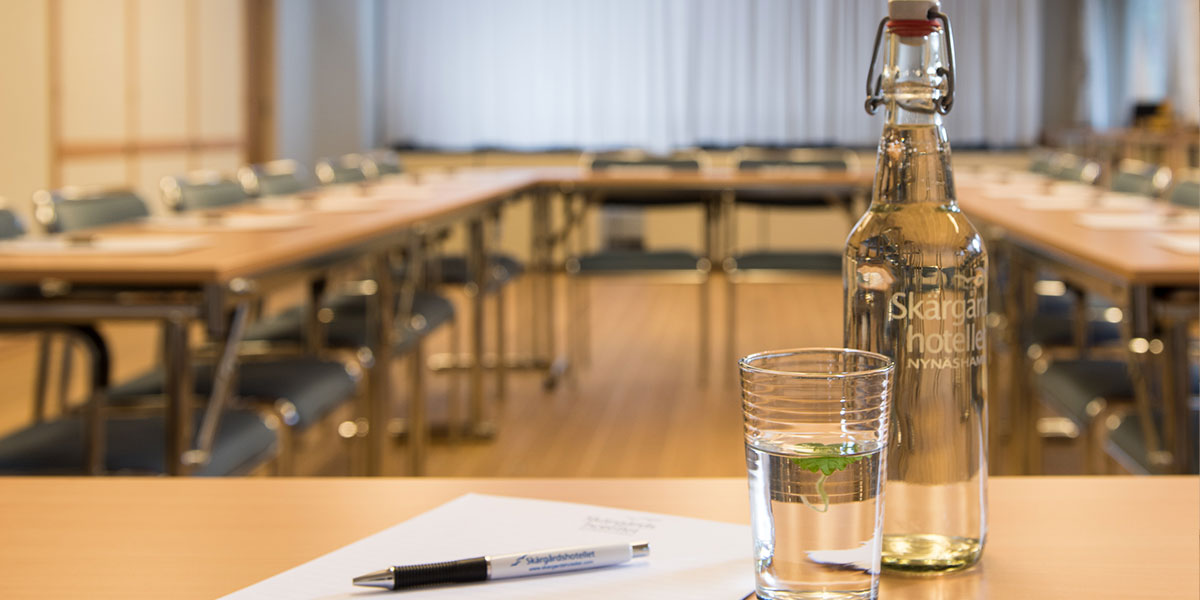 Truten
Truten is our second largest conference room of 72 sqm and takes up to 65 people in teahtre seating. There are two connecting meeting rooms for Truten. Just like the hotel, Trutens interior is inspired by the archipelago with big windows facing the nature. When you have you´re meeting in Truten you also have direct access to Trutens private terrace, perfect for a Swedish fika or just to breathe some fresh air between all important decisions. If the season or weather not allow an outside pause Truten also offers a larger lounge group inside the conference room – perfect for a more relaxed seating.
In connection to Truten there are two connecting meeting rooms Måsen and Tärnan. A good solution if you will work in different groups during your stay. Technically, Truten is equipped with one projector, whiteboard and speaker system with microphone.
The conference room Truten offers:
• Size: 72 sqm
• Board seating: 30 people
• Class room seating: 45 people
• Theatre seating: 65 people
• Technology: Projector with the ability to play sound, whiteboard, Wi-Fi
• Own terrace
• Lounge furniture
• Located on the second floor
• Possibility to book the two connecting meeting rooms Måsen and Tärnan
Make the most out of your conference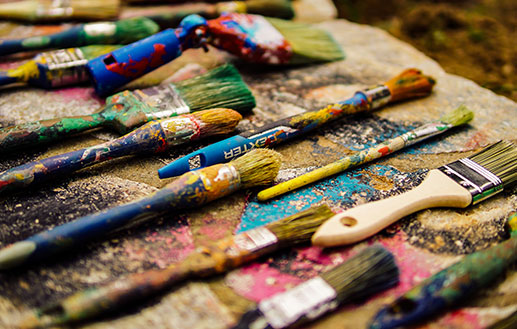 A successful activity is an unbeatable tool for strengthening the group. End you're conference  with an inspirational activity. We hope that you will find what you're looking.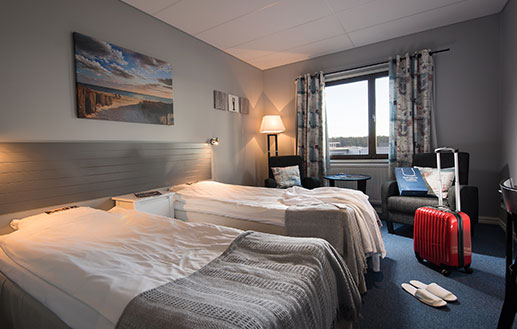 When you stay at Skärgårdshotellet you will not get a room number, you will get a mooring. Free parking, free Wi-Fi and our breakfast buffet are always included in your stay.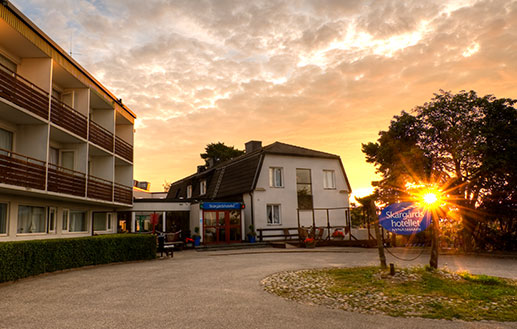 With inspiration from the archipelago, we have created a warm hotel with genuine home comfort. See more of us in our gallery.