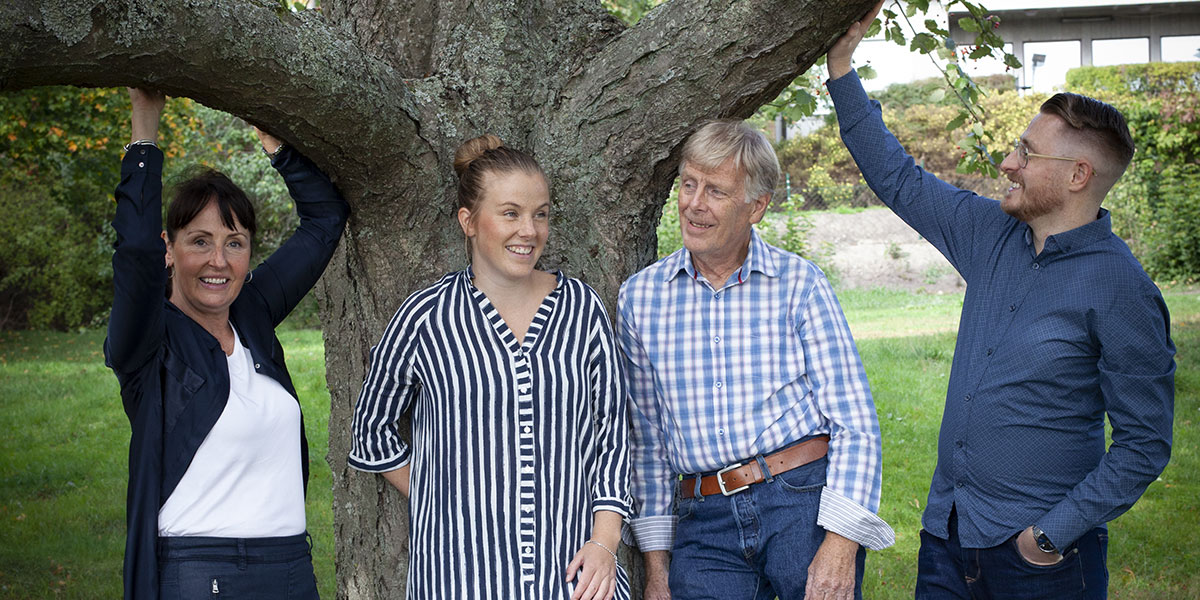 Family Andersson
Skärgårdshotellet in Nynäshamn is a family owned hotel and runned by family Andersson together with staff. Marita and Anders Andersson bought the hotel in 2006 by Hotell Invest AB, which among other companies owened Vildmarkshotellet in Kolmården. Already a year after the purchase, the hotel was rewarded as "Entrepreneur of the Year" in.
For Marita and Anders, it is a lifestyle, rather than a profession, to be able to offer their guests a service that is tailored to their wishes every day. Marita has a long background in the hotel industry. Before Skärgårdshotellet she worked as CEO at the hotel Nynäsgården in Nynäshamn for six years and before that she was Front Desk Manager at Häringe Slott for four years.
Anders, on the other hand, had worked his entire life in the construction industry when they bought the hotel. The solid knowledge of building-related projects has been great during the major renovation work that has been done in the hotel over the years. Cooking is also one of Anders' great interests, which has led to that he also taken the lead over the kitchen.
The family is gathered at the hotel
The owner's children Marcus and Amanda also work at the hotel. Marcus started working at the hotel in 2006 after studying at Bachelor of Marketing and is currently Hotel Manager that includes both reservations, planning of conferences to schedules. Amanda started working at the hotel as Marketing Manager in the end of 2018 after many years as a web editor at companies as Fjällräven, ICA Banken and Nobis Hospitality Group. She is responsible for website, social media and events.
Since Skärgårdshotellet is a dog-friendly hotel, the family's four-legged friends also work at the hotel, Trixie and Tuva. Maybe you meet them in the lobby next time you visit with us.
Warm welcome to us!
"*" indicates required fields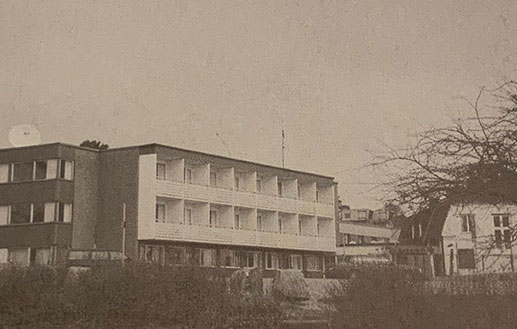 It all started with Järnvägshotellet / Nynäs krog which was one of Nynäshamn's most famous landmarks.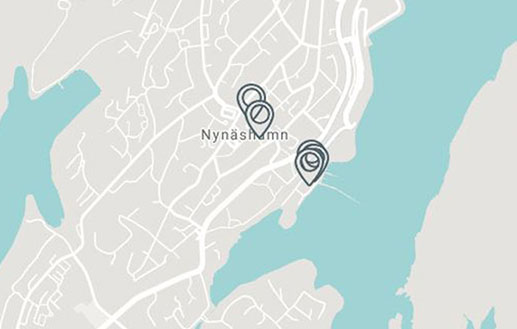 Choose between coming by train from Stockholm Central or follow highway 73 to Nynäshamn by car.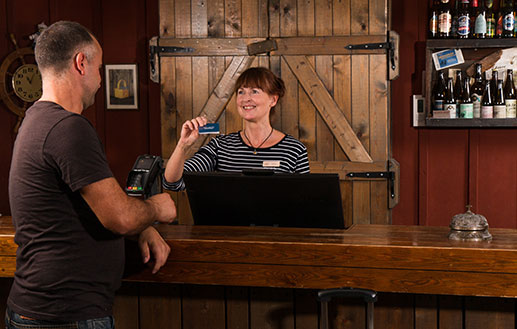 Prenumerera på vårt nyhetsbrev
Få erbjudanden och senaste nytt från oss.