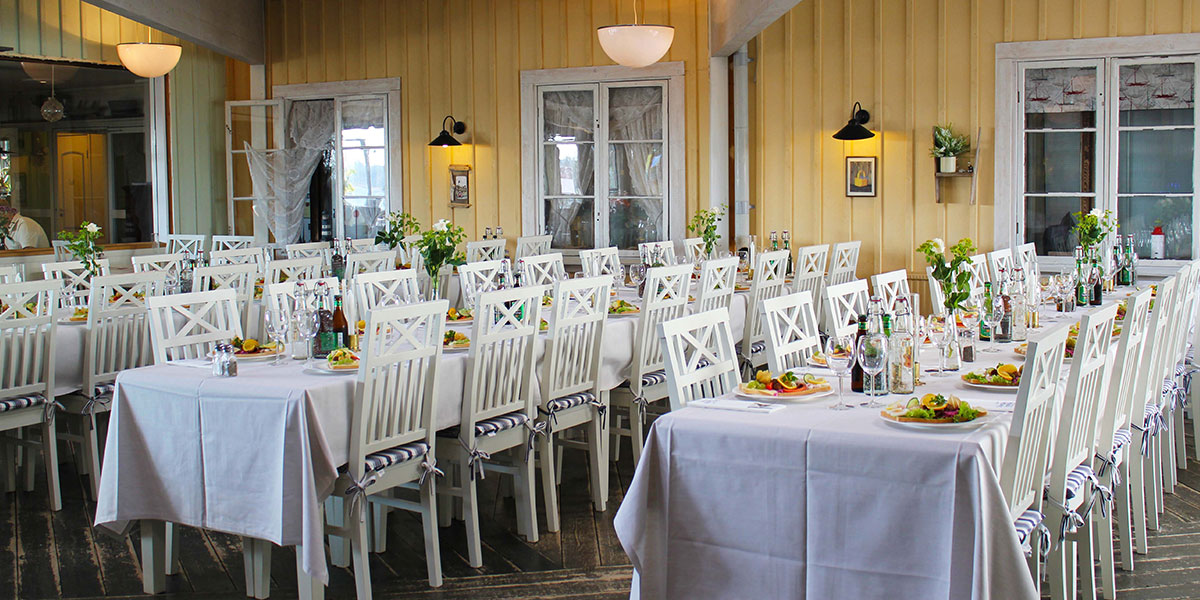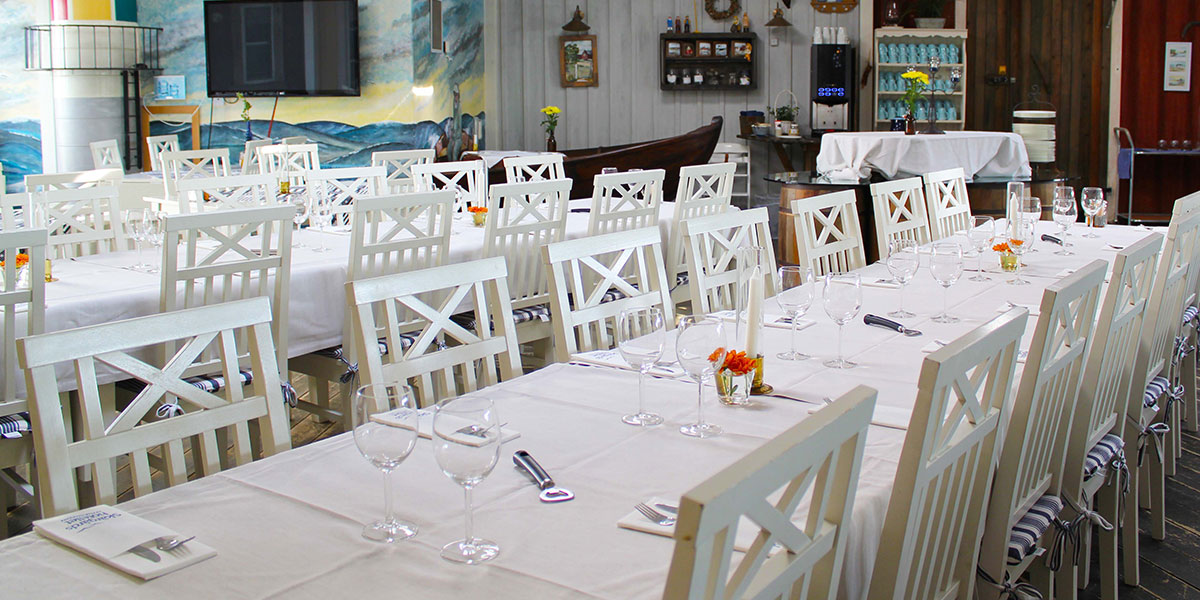 Bryggan (Our dining room)
At Bryggan (our dining room) will you get the feeling of being in the archipelago. The decor is in genuine archipelago style and the atmosphere, yes everything breathes tar and seaweed. South-east of the lighthouse, the fishermen Söderblom comes roaming in his boat where breakfast is served.
Our dining room welcomes up to 90 people seated; breakfast, coffee, lunch and dinner. The dining room is located in connection to our entrance and lobby, where it is possible to start or finish your dinner. During the summer months and when the weather allows, there is also a terrace in direct connection to the dining room.
Our dining room Bryggan offers:
• Dinner seating: 90 people
• Technology: Projector, TV, sound system with the possibility to connect microphone, Wi-Fi
• Located on the ground floor
• Terrace in direct connection
Make the most out of your conference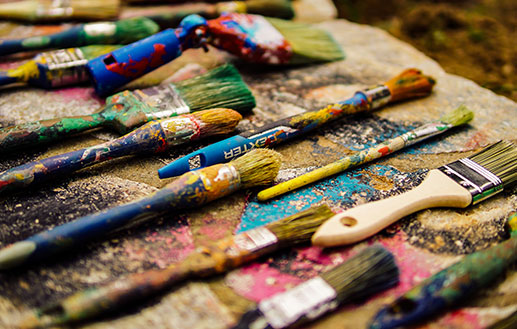 A successful activity is an unbeatable tool for strengthening the group. End you're conference  with an inspirational activity. We hope that you will find what you're looking.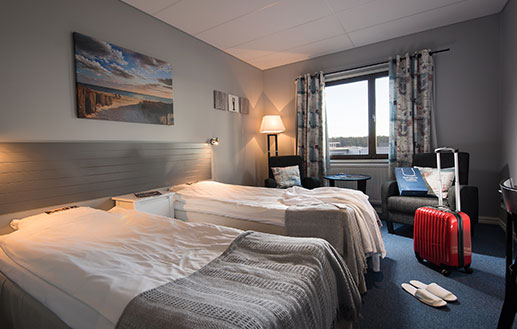 When you stay at Skärgårdshotellet you will not get a room number, you will get a mooring. Free parking, free Wi-Fi and our breakfast buffet are always included in your stay.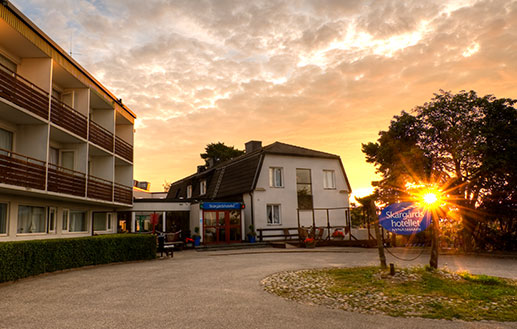 With inspiration from the archipelago, we have created a warm hotel with genuine home comfort. See more of us in our gallery.